Remodeling & Handyman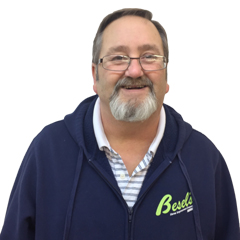 Jim Powell
Remodeling and Handyman Service Manager
Jim has been with Besel's since 1996.  Before finding his home at Besel's, he managed a lumber yard for 19 years, working with contractors and heading up installation sales.  Jim is licensed to oversee general-contracting service in several area cities and counties.  He is also EPA Lead-Safe Certified.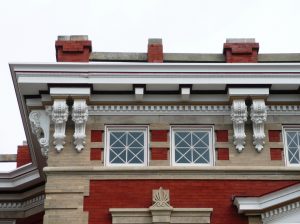 Some of Jim's most memorable undertakings are historic rehabilitation projects, including the full-blown interior and exterior renovation of the AXA Building, 205 S. 5th St., in downtown Leavenworth, KS, better known as the former Corner Pharmacy (pictured above) and the historic dormer window replacement at the National Fred Harvey Museum, 620 Olive St., Leavenworth, KS (pictured below).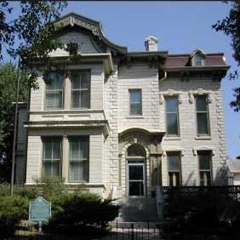 Get to know Jim:
Who is your favorite author? Stephen King.
What would you do if you won the lottery? Retire.
If you could share a meal with any 4 individuals, living or dead, who would they be? Grandparents and mom and dad.
What was the last book you read? "Family Jensen", William W. Johnstone.
What is your favorite movie? The John Wayne movie, "Rio Lobo".