Heating & Cooling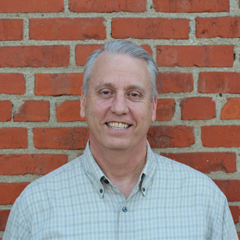 Bob Beaver
Sales & Service Manager
Bob has decades of HVAC experience.  He works in both sales, and service management.
A native of Topeka, Bob and his wife lived in Albuquerque for four years.  They're excited to be back in the area and looking forward to meeting and helping new people.
"I started in HVAC in 1987," Bob says. "I ended up putting myself through school because I figured out I like working with my hands and I like helping people."
Bob worked as a service tech for 13 years.  He then moved into service manager, sales, and sales manager roles.  After serving as vice president of the company and then co-owning another company, Bob moved back into sales.  Now, he's working with Leavenworth residents to make their homes comfortable.
"I don't like the term 'sales,'" he says.  "It brings up a car lot. We're not that way.  At Besel's, we're trying to generate a customer for life."
Bob understands the nuts and bolts of heating and cooling.  But he also understands people.
"We're an established company and we can help you with decision making," he says.  "It's not always about price, but about developing long-term relationships.  How can I earn your trust?  When it comes to a multi-thousand dollar system upgrade, there's got to be some trust."
"My biggest goal is to help our customers design a system that meets their comfort and efficiency needs for their family."
Besel's has been around for more than 100 years.  Like Bob, we are all about long-term relationships.  We aren't going anywhere, and we hope our customers aren't, either.  These bonds are what make our community strong.
Bob and his family are excited to be a part of the Leavenworth community.  "We have a 12-year-old daughter, so we're getting involved in her school and activities," Bob says. In the past, he has served as a member of Sertoma and as a big brother though Big Brothers/Big Sisters.  Now, he's looking forward to getting involved in the Leavenworth community and meeting new folks.
If you have a question about your heating and cooling, Bob can help. Give him a call at Besel's at 913-828-4875.