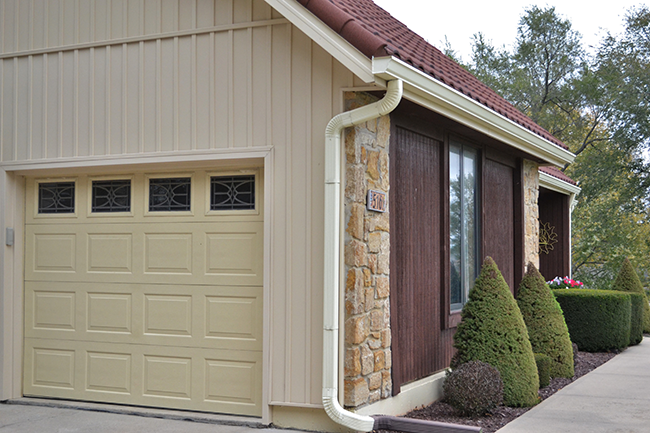 Gutters
Besel's Home Improvement Company offers full-service residential gutter installation, cleaning, maintenance and repair. It's important to keep your home's gutters clear of debris and other obstructions. Besel's has been trusted by home owners in the Leavenworth-Lansing areas since 1909.
Residential gutter and downspouts
Full gutter replacement
Gutter repairs
Gutter guard installation
Gutter cleaning
Gutter cover installation to prevent leaves and debris from clogging your gutters
Do you need a gutter guard or a gutter cover?
Gutter Guards
Gutter guards are made from wire mesh and are placed over gutters to prevent larger debris from clogging your gutters. However, they are not your best choice if you live in a tree-heavy area and see a lot of pores, seeds or leaves drop.
Gutter Covers
Gutter covers provide more total protection for your gutters to keep out all debris, especially leaves and larger items such as sticks.