Make your house a smart home
Besel's Home Improvement installs smart home tools. We service Nest and ecobee devices all around Leavenworth, KS and Platte County.
These Next-Gen thermostats and monitoring tools aren't just tech toys. They protect your most valuable asset. And they impact your bottom line.
Your thermostat controls half your energy bill. With smart thermostats, homeowners save an average of 10-12% on heating bills and about 15% on cooling bills. A smart thermostat can pay for itself – and save energy.
Since Besel's installs both ecobee and Nest thermostats, we can help you find the one that meets your needs. No matter which model you select, you can expect:
Convenience. Wireless installation is easy and cost-effective.
Remote control. Manage your home with simple mobile apps.
Intelligent scheduling. Your system learns your schedule and adjusts as needed.
Smart adjustments. No more hot or cold spots. No full-blast A/C if you aren't home.
Safety alerts. If your home is dangerously hot or cold, you'll get a notification.
Smart-home technology extends beyond thermostats. Besel's also offers Nest Cam security cameras and Nest Protect smoke and CO detectors.
Nest Cam is designed to help you keep an eye on your home and family.
Mobile control. The convenient app lets you watch video on the go.
Safety alerts. If the system detects motion or unusual sounds, you'll be notified.
Smart supervision. Set up special alerts for important areas like around a safe or door.
Saved data. Nest Cam saves photos and notes the time of activity.

Nest Protect is more than a next-gen smoke and CO alarm. It helps you manage your home.
Intelligent communication. A clear voice lets you know what's happening and where. No jarring alarms.
Remote control. With the mobile app, you can hush alarms if everything's under control.
Automatic testing. Nest Protect quietly tests once a month so you don't have to.
Quiet protection. No low-battery chirps in the middle of the night.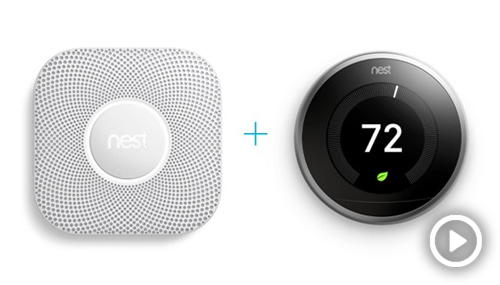 Besel's is pleased to help you find the smart-home technology that's best for your family. Call us at 913-682-7000 to get started.