New Home Construction: HVAC System Installation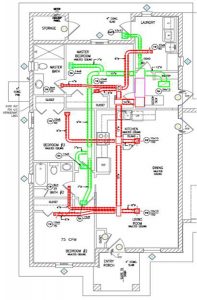 Besel's has helped build thousands of new homes in Leavenworth County. We work on all kinds of construction – townhouses, country estates, outbuildings, garages, barns, and everything in between.
Besel's partners with contractors to develop mechanical systems of all sizes. These range from single systems to high-end, multi-system structures for larger buildings. And we work with all sizes of builders, too – custom builders to subdivision developers.
Here's how it works. We plan the mechanical system and spec the equipment. Then, we supply and install it. We provide all labor and materials. Our work is permitted, per code, and inspected.
For custom homes, Besel's provides unique systems. For most custom homes, we design the mechanical systems specifically for the home. We install higher-efficiency equipment, more accessories, and more technology. These steps make the home meet the exact needs of the homeowners, down to the last detail.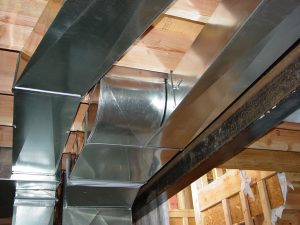 No matter what type of construction Besel's does, we consider it a long-term relationship. We stand behind our work and are pleased to help maintain it. We recommend service plans so that our homeowners are always protected.
To learn more about Besel's new home construction services, give us a call at 913-828-4875.