Protect Your Home With Clean Gutters
Jun. 29, 2015
by Besels
0 Comments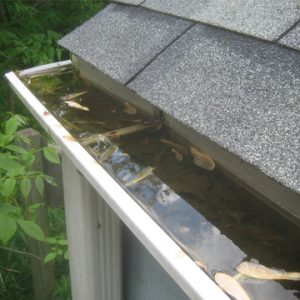 With all the rain we've had, your gutters have been getting a workout. By controlling the water around your home, gutters guard your biggest investment.
But when your gutters are clogged with leaves, sticks, or other debris, they can't do their job. So some rain spills where it's not supposed to – big deal, right? Wrong!
Clogged gutters can wreak havoc on your home and lead to serious problems:
Leaking roof – Debris can build dams in your gutters, causing water to pool. It can then seep into your roof and walls, causing mold, drywall damage, and even the ever-popular indoor waterfall.
Cracked foundation and basement leaks – Too much water against your foundation can deteriorate the footings and lead to cracks. You can end up with water in your basement or a weakened foundation.
Rotten wood – Clogged gutters can hold moisture against your home's fascia boards. This can lead to wood rot in trim pieces and even in the roof. Repairing this damage can cost thousands of dollars.
Aging driveways and sidewalks – Misdirected water can cause walkways and sidewalks to crack and sag. Clogged downspouts are often to blame for this damage.
Washed-out landscaping – Overflowing gutters can quickly kill grass or newly installed landscaping. Too much of a good thing is no good, and that's the case with rainwater. In addition to killing plants, water from blocked gutters can also cause erosion.
Insects – All the rain has already created a mosquito-friendly environment. But clogged gutters just make the problem worse by creating standing water. Plants, birds, and even mice can make a home in gutter debris, too.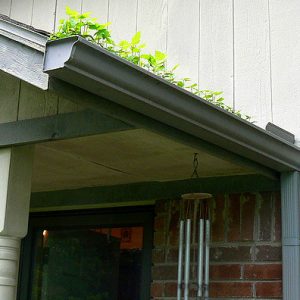 Cleaning your gutters isn't glamorous or particularly fun – but it's necessary. Luckily, you don't have to get up on the ladder yourself. Let Besel's experienced technicians do the job for you.
Besel's Home Improvement offers a wide range of roofing and gutter services – including cleaning gutters. We'll carefully clean and inspect your gutters, ensuring they're ready for the next rainfall.
Don't take chances with water damage. Call Besel's at 913-682-7000 to schedule your gutter cleaning. Ask for Jim, and let Besel's take care of your home.